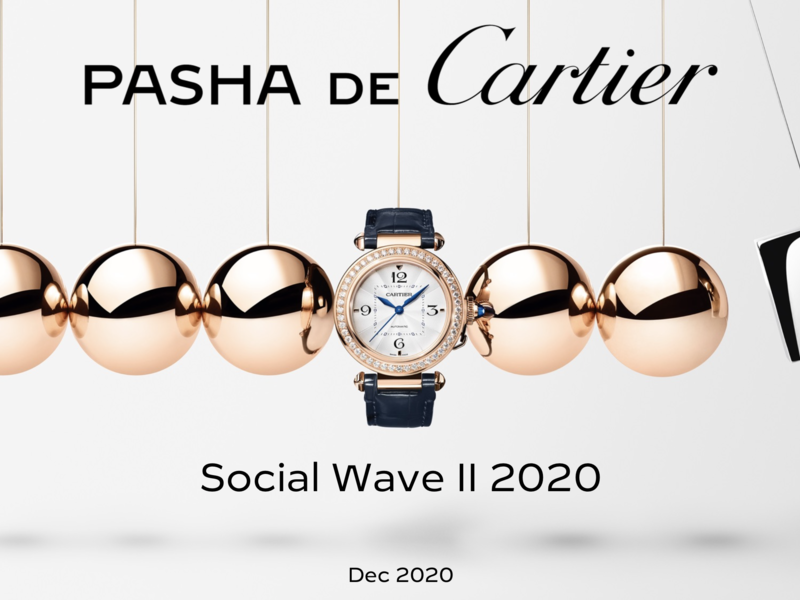 2021提名奖
Pasha de Cartier Social Wave II 2020
RC-W-2021-24512
代理公司组 / CA-2008 视频创意
---
| | |
| --- | --- |
| 参赛公司 | 伟门智威 | Wunderman Thompson (上海) |
| 广告主/品牌主 | 卡地亚 Cartier |
作品信息
| | |
| --- | --- |
| 发布日期 | 2020年12月 |
| 预算/研发成本 | 200-500万 |
| 公益 | No |
| 行业类别 | 奢侈品 |
| 品牌 | 卡地亚 | Cartier |
---
作品描述
背景
Cartier is a luxury brand well-known to all Chinese consumers. But comparing to other Cartier products, people are rather unfamiliar with the PASHA series despite of its long product history.

目标
Pasha de Cartier advocates the attitude of #MakeYourOwnPath and encourages consumers to break through in traditions and be daring. To make consumers agree with PASHA attitude, we build up a bridge between a luxury brand and Chinese young consumers.
创意
We refined the core element of SQUARE AND CIRCLE on the dial and connected it with a Chinese proverb 'Nothing can be accomplished without norms or standards'.
---
2021金投赏案例PPT-Pasha de Cartier