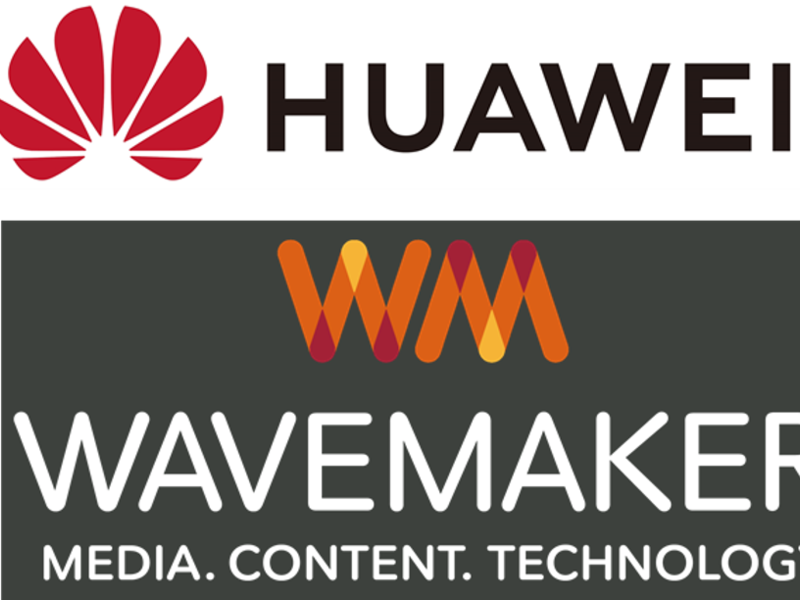 2019银奖
Huawei - Mate 20
ROI-H-2019-13031
海外组 / CH-1001 经典
---
| | |
| --- | --- |
| 参赛公司 | Wavemaker |
| 广告主/品牌主 | 华为 HUAWEI |
作品信息
| | |
| --- | --- |
| 发布日期 | 2018年9月 |
| 投放周期 | 1 week |
| 预算/研发成本 | 100-200万 |
| 公益 | No |
| 行业类别 | 电子电脑 |
| 品牌 | 华为 | HUAWEI |
| 在线链接 | Mate 20 |
---
作品描述
背景
Huawei's entrepreneurialism has allowed it to grow from a local smartphone brand to becoming one of the most important players in the industry. In 2018, Huawei was ready to go to the next level with their upcoming flagship smartphone: the Mate 20. The device was a landmark achievement in technology: ultra wide angle triple camera, advanced AI chip processor, device to device wireless charging, high endurance battery, these were only a few of the many technologies which will change the way people use their smartphone moving forward.
The consumer smartphone industry has always been highly competitive. Samsung and Apple are the top contenders in the industry, but there are also many challengers striving to take the throne. In Q1 2018, Samsung was firmly in first place in global market share followed by Apple and Huawei respectively (Counterpoint Research 2019): Samsung: 20.5%, Apple 14.1%,Huawei: 10.5%,Others: 54.9%
With the Mate 20 launch, it was an opportunity for Huawei to standout and showcase their technological prowess, while seizing brand preference from their competitors. We needed to appeal to Samsung and Apple owners whose loyalty is deeply entrenched
目标
To create our framework for targeting, we considered the key features of the Mate 20 and how it can be beneficial to the daily lives for their users. Naturally we came to define our target audience as 'Tomorrow's Entrepreneurs". Like the Mate 20, this audience are inquisitive creators who consider themselves progressive, innovative, and push themselves to be the best they can be in life. They like to be surrounded by ideas and different cultures. They are digital natives and considers online as their favorite environment to engage in culture and exchange of ideas.

We identified 'Tomorrow's Entrepreneurs' into three key sources of growth: Samsung users, Apple users and existing Mate users. Translating these sources of growth into targetable audiences, we looked at segments of device users which are most susceptible to upgrade or switch devices. This device targeting overlay with our interest targeting gave us a good foundation for the campaign execution. The challenge next is choosing a platform and environment where our audience will engage and interact.
创意
To maximize media efficiency, we decided to focus our promotional efforts in the one week time gap after the Mate 20 reveal conference and before the actual launch of the local campaigns in order to keep the buzz of the Mate 20 going.
We had a hero video showcasing the device's technological capabilities. The video enforces the concept of a higher intelligence: intelligence beyond human intellect and the consumers' need to constantly learn, optimize and evolve. For this campaign, we looked for a media environment which reflects this proposition. Youtube was the natural choice as it is the platform that redefined the way people consume video content, as well as one of the favourite environments in which 'Tomorrow's Entrepreneurs' have actively participated and engaged in. Youtube provides a channel for people to learn and better themselves, and allows people to perform and showcase the best version of themselves to the world.
Using Youtube targeting capability, we were able to identify users to the detail of actual brand and device models, which helped us identify those passive and at-risk targeting segments. Youtube ran for one week in 10 different countries globally
结果
Shortly after the campaign, Huawei has taken the number two spot for market share size and number of smartphone shipped (58.4M), surpassing Apple and following only behind Samsung. Campaign delivered over 88M video views with Cost per Video View at $0.01 in just one week. To put this in perspective, the CPV was 26% lower than average YT campaigns activated centrally and 75% lower than P20 global campaign across all video platforms.
Average view rate was 43%. On a country level, the view rates outperformed their country's industry benchmark in 7 out of 10 countries; with an average 15% increase in view rates across those countries.
Positive uplifts resulted across all the Brand Lift metrics, with average increase of Ad Recall by 16.5%, Consideration and Favourability by 4.5%, and Purchase Intent by 7.1%.
Significant uplifts in keyword searching, meaning users actively searched about the brand and products after seeing the ads. Brand keywords uplift was 27% while Product keywords uplift was 75%. The implication is there is high consideration for not only the brand but consumers are also actively searching and learning about the product, thereby demonstrating preference.

分析
This campaign did well on a number of levels. It put together three elements that worked together flawlessly: Huawei had the revolutionary product that needed the media and expertise to bring them to the world stage, Youtube had the most widely used video platform globally, and we captured the audience who was the perfect fit for the product and the media environment.

On a targeting level, we were able to identify sources of growth in key audience segments particularly Samsung and Apple users at risk to switch devices, and existing Huawei Mate series users to ensure our media was efficiently spent. Lastly, the higher intelligence concept was able to reverberate throughout the campaign, whether it was through the creative, the product, the creative, or the platform, it successfully resonated with our audience and achieve our goal to elevate Huawei to becoming a contender in the industry.
---
H13
H14
H15
H16
---
制作信息
| | |
| --- | --- |
| 公司网络 | 群邑集团 | GroupM |
| 集团公司 | WPP集团 | WPP |
| 代理公司 | Wavemaker (香港) |